Bio-Remediation vs Landfill Disposal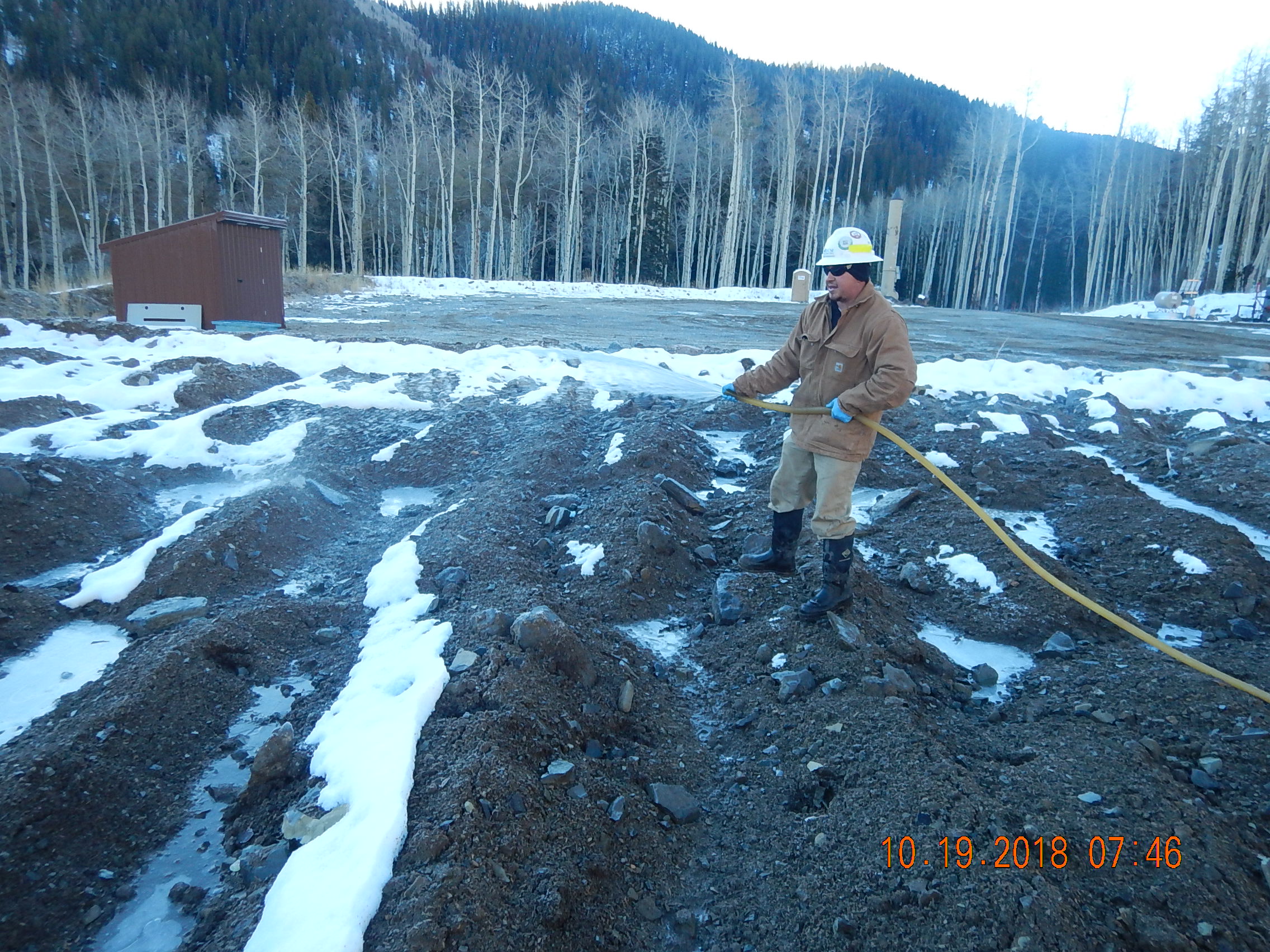 Anyone who has been a part of an industrial spill, whether it was through a transportation accident, an equipment malfunction, or vandalism, knows that it can become a waste management nightmare. What was a few gallons or barrels of liquid can quickly become truckloads of contaminated soil. The standard response to this type of waste is to dig it up and haul it to a land-fill for indefinite storage. When waste is hauled away it can come at a cost; the company that generated the waste is responsible for it… forever. Yes, while it sits at the landfill, if something were to happen years from when it was delivered, the company who caused the waste is still responsible. The term is "cradle to grave", only there really is no grave, only indefinite storage. Unless you hire someone to CLEAN the waste.
Bio-remediation is a process that utilizes microbes that eat specific contaminates. The most common waste stream that bio-remediation is used on is hydrocarbons. Gasoline, diesel, oil and other petroleum-based liquids are targets by microbes which "eat" the hydrocarbons thereby cleaning the soil. When cleaned successfully, it is no longer a waste stream with an attached liability and the soil can be used right in place or beneficially re-used somewhere else. Once the hydrocarbons are gone the microbes die or go back into an inactive state until another food source is available.
There are two primary benefits of bio-remediation:
It's usually much cheaper than digging up, hauling away, and disposing of large volumes of soil. Depending on the volume, up to 50% less expensive.
It can be utilized in place without digging up the impacted site. If the spill occurs next to a roadway, under a facility or building, or it migrates straight down prompting a huge excavation, then bio-remediation can potentially be the safer, more cost effective, and more environmentally friendly option available.