Environmental Planning Keeps Projects on Schedule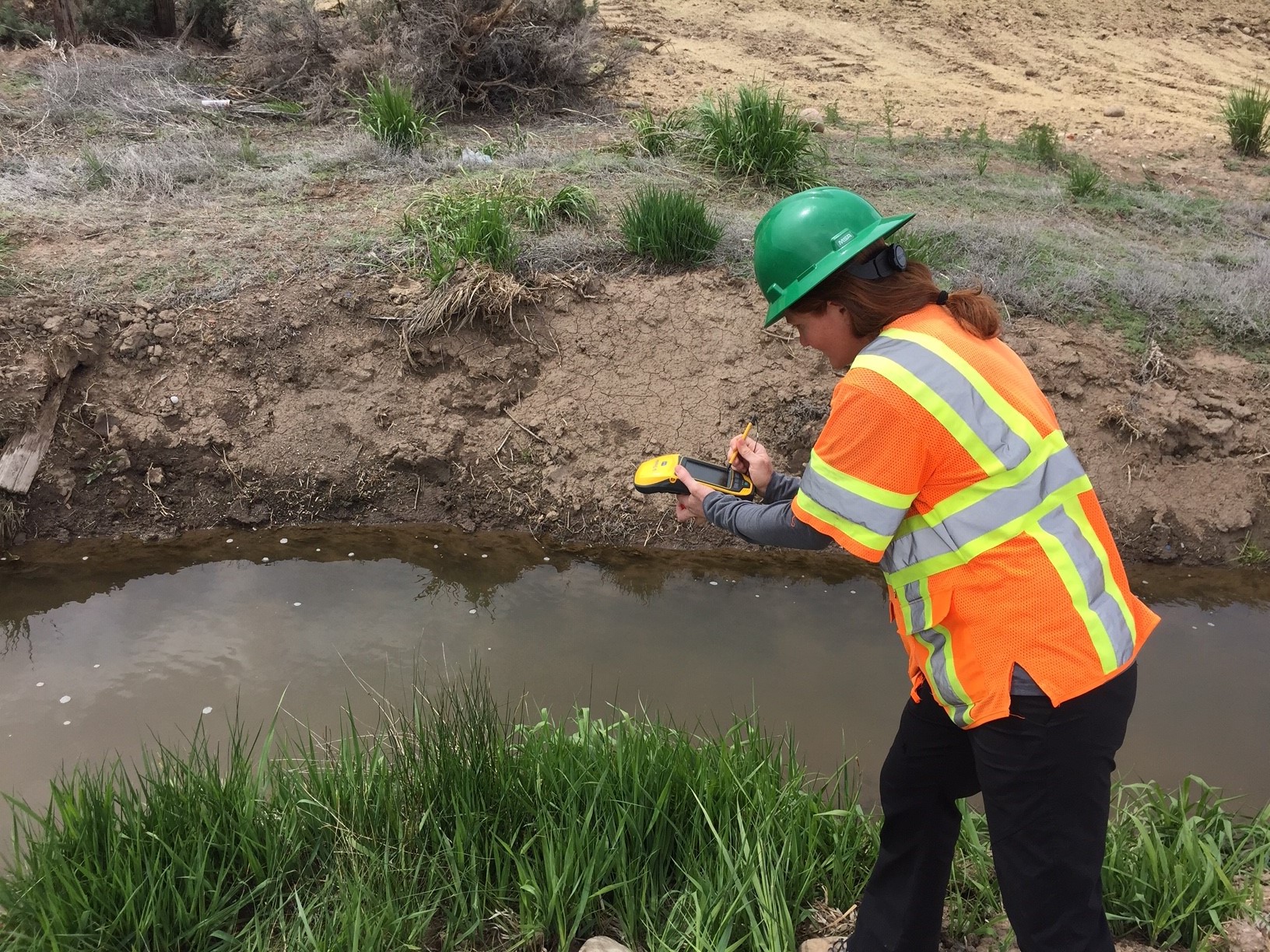 While mapping wetlands boundaries for an upcoming project, Ms. Hannah Grossman located two Red-Winged Blackbird (Agelaius Phoeniceus) nests along the streambank. The males have easily identifiable red patches and a very distinctive call making them a favorite for birders everywhere. They can be found throughout US waterways so next time you see a patch of cattails near a stream or marshy area, keep an eye out for these pretty little Blackbirds.
The Migratory Bird Treaty Act (MBTA), National Environmental Policy Act (NEPA), and the Clean Water Act (CWA) require anyone disturbing land to ensure precautions are taken to protect certain flora and fauna through regulatory permitting processes and implementation of best management practices. HRL Compliance Solutions is regularly contracted by oil and gas operators and construction contractors to perform biological surveys, bird monitoring, and wetland delineations in order to assist them in keeping their projects running smoothly without violating any MBTA, NEPA, and/or CWA provisions.
HRL has certified and trained wetland scientists and biologists on staff to work with you on the timing of surveys, delineations, and monitoring to assist in planning your project to maximize your time and money. For more information give us a call at (970)243.3271 or email us at info@hrlcomp.com